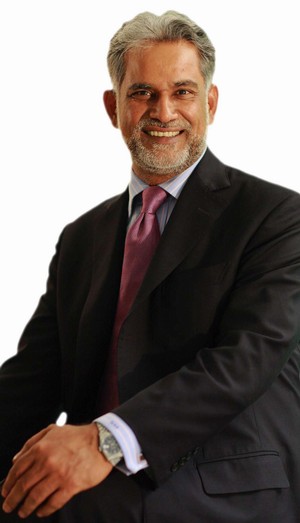 At times, changes have to be brought into the system at the macroeconomic level in order for individual businesses to grow. Agreeing to the same, Naseer Akhtar, CEO of InfoTech feels that, "the country must increase its exports to pull itself out of its current economic woes". At present, most of Pakistan's exports consist of agricultural products such as rice or cotton. It is this very fact that clamps us down and hinders our economic progress. For Naseer Akhtar, a blow of fresh air to this can be experimentation with export of services, especially of IT expertise, that the local market has a dearth of.
The reason, as he explains, is simple. "We cannot increase export of goods as significantly as we can for services. For example, cotton exports can be enhanced by around eight per cent but exports of services can grow substantially by up to 40 per cent."
InfoTech is one of the leading IT Systems Integrator in the country, and its CEO, Naseer Akhtar believes that Information Technology could, to a great extent help alleviate the problems of joblessness, low GDP rates, and the general economic afflictions that Pakistan faces. "We need to set a realistic IT export target?of approximately $5 billion by 2015. This could then make up nearly a quarter of Pakistan's exports."
Naseer Akhtar is adamant on seeing an increase of exports from the Services Sector, persisting that it is one field that is capable of bringing to Pakistan a jump up on the growth curve.? However, there are a number of factors that need to be addressed before we can actually benefit from exporting services.
"Although the industry is growing, the preset government policies and goals are not in place nor the kind of initial investment required, is currently available", explains Naseer Akhtar. He adds further that, "there is no viable plan in place to achieve this growth, even though the industry has the capability to do so. The whole industry needs to work in sync towards IT-specific goals for the country in order to increase the country's GDP. Everyone realizes that we have the potential and raw materials required all we lack is a proper plan to materialize these into tangible results."
The government's role in the entire process of making the local IT Industry a viable recourse for rescuing the country from its economic woes is crucial. Naseer Akhtar has been quite vehement in urging a greater degree of cooperation between the government and the policy-makers in Pakistan since a mutual approach will only manage to bring about a concrete change in this industry. He illustrated this point by saying that the country's finance minister should try and pressurize the relevant officials so that they may help increase the amount of investment needed. "Investment should be the focus of the government. We have sufficient graduates coming out of universities but we must also begin to invest in their training so that we can eventually ensure that they become more productive. Because the government is not spending as much on the IT sector, it is also unfortunately depriving the industry of an opportunity to grow," he finished. And this is why InfoTech and other similar companies are committed to the cause of taking up projects that grow the local IT Industry's scope and outreach both internationally and at home.
"We have seen that even the less developed African countries, where we operate today; have an average spending of approximately $100 million on the IT sector. Pakistani authorities are unaware of the huge potential of increasing tax revenues by implementing smarter, more transparent automated system. By not investing us such projects, they consequently ignore the IT industry, to their own disadvantage."
At present, Infotech is involved in small-scale projects in Africa, Middle East and South & Central Asia. These include various Tax Automation Projects whereby the tax bases of the countries above will be facilitated with a transformation from a manual to an automated tax processing system since it slashes their processing costs drastically. Infotech hopes to work on similar projects for the Pakistani government.
Naseer Akhtar proudly exemplifies World Bank's support for InfoTech's projects, as it is often the financier. "Pakistan had $150 million allocated during the last decade by the World Bank to improve its tax system. Sadly though, the funds were not utilized, in fact, the government only used a fraction of the allocated amount," Naseer Akhtar stated. "For now, all that we need are a few million dollars that could be spent on Automation. This will help to make the system more efficient, as well as give the local industry the required experience and track record to market similar services globally" explains Naseer Akhtar.
On this note, Naseer Akhtar reinstated his vision for the IT Industry of Pakistan indicating that, "a substantial amount of spending could effectively revamp the technology side of the tax system and would also lead to creating job opportunities for thousands of people from the IT industry and enable them to accumulate functional knowledge that is exportable. Pakistan should aim to be a model of success for other developing countries" he concludes.